5 Songs That Remind Me of Films
Napoleon Dynamite and The White Stripes' We're Going To Be Friends
(
)
I love
Napoleon Dynamite
. I remember sitting in a state of, what I can only describe as, baffled awe the first time
watching it... And then for at least an hour or so afterwards too. There was definitely something about its humour that I knew I wouldn't be forgetting in a hurry.
Napoleon Dynamite
continues to make me laugh whenever I watch or even think about it. And even though I loved the animated series on Channel 4, which was sadly cancelled after just one season, the quirkiness of the film could never be fully replicated. It's a package of dry silliness that I adore wholeheartedly. It also has
one of my favourite title sequences ever
,
and the accompanying song We're Going To Be Friends by The White Stripes, despite its slow pace, always gets me excited to watch it.
Juno and Barry Louis Polisar's All I Want Is You
(
)
Whilst I know that claiming anyone who has seen
Juno
will correlate All I Want Is You to the film's opening titles is a mighty swooping statement, I still feel like there is some truth in it. It's been a really long time since I watched
Juno
- believe it or not, my first and only time of watching it was in a PSHE class at school - and if I'm honest I don't actually remember too much of it. That being said, whenever I hear this song, more predominantly in adverts now, my mind automatically makes the leap to the stop motion style animation of Ellen Page strolling along the streets of her neighbourhood with a bottle of Sunny D in hand.
Ruby Sparks and Plastic Bernard's Ça Plane Pour Moi
(
)
It's very likely you will have heard this one before. It's one of those songs that once you've heard it once, it becomes instantly recognisable. Ça Plane Pour Moi has been covered many times and has made various appearances on film soundtracks. Despite initially
when it first came out at the cinema, it wasn't until I heard it again in
Ruby Sparks
that I made a connection with it. When I returned home I couldn't help but listen to the song repeatedly over the next few days. This meant that when I saw The
Wolf Of Wall Street
in 2013, it reminded me of Calvin Weir-Fields (Paul Dano) and Ruby Sparks (Zoe Kazan) goofing around at the beach. This song makes me want to get up and run around the room; jumping up and down for all of the nosy neighbours to see. If I had to name a song that reminded me of film in general, it would probably be this one.
500 Days of Summer and Hall & Oates' You Make My Dreams Come True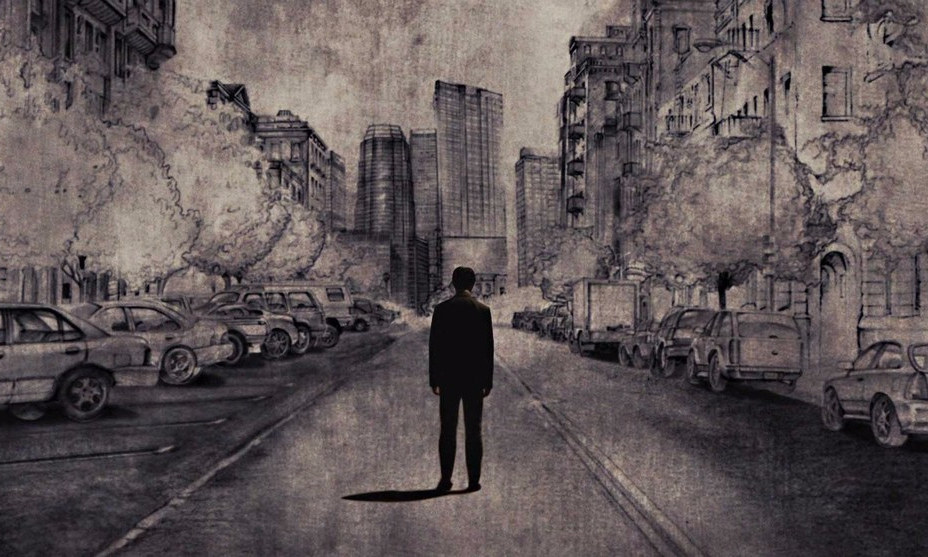 (
)
What I want, you've got, and it might be hard to handle...
I know I'll have this song in my head for hours now, but I can't hear You Make My Dreams Come True without picturing Joseph Gordon Levitt spontaneously bursting into dance alongside a flash mob. Even though the film is comical throughout, this scene breaks away from the rest of the film's tone and style entirely. I particularly like the disney-style animated bird that makes an appearance alongside Levitt and those dancing by too - it's a nice touch!
School of Rock and Led Zeppelin's Immigrant Song
(
)
School of Rock
is hands down my favourite childhood film. I could watch it day after day and not get bored. As I've grown up its novelty is still very much intact, so much so that I'd still gladly watch it repeatedly now. One of the most memorable moments for me as a kid was the scene following the band securing a slot for Battle of The Bands. We cut to Dewey's van speeding along and Led Zeppelin's Immigrant Song blasting. I remember howling at Jack Black's incredible facial expressions as he rocks out in celebration. This is likely to be the main reason I ended up listening to Mothership and consequently becoming a fan of Led Zep in the first place. I woke up to the guitar in Over The Hills and Far Away for over a year, but Communication Breakdown, Ramble On and Whole Lotta Love are my favourites. I'm so thankful Black begged for the song to be in the film; a video of which is included on the DVD's special features but you can also watch it
. I wish there were more films about alternative culture and rock music like this for younger audiences. Vi är bäst! (We Are the Best!) is one I would recommend though!